The IHCA affairs are governed by the Board of Directors (BOD), each member with one equal vote. The Board of Directors is comprised of Issaquah Highlands homeowners with representation from each Board District. The Directors are elected by homeowners.
Contact the BOD at IHCABoard@IHCommunity.org.
Board of Directors: Officers
Jim Young, President (District 5)
Rossie Cruz, Vice President (District 3)
Dan Vradenburg, Treasurer (District 1)
Walt Bailey, Secretary (District 6)
Board of Directors: Members
Ben Rush, Director (District 2)
Rob Knight, Director (District At-Large)
Bosedevarahatti (BT) Shivakumar, Director (District 4)
Notice of 2018 IHCA Board of Directors Election Process
Every two years, three Issaquah Highlands Community Association (IHCA) Board District positions are filled. These are two year terms commencing July 1st. The IHCA Board of Directors (BOD) approved an opening date of April 1, 2018 and closing date of April 25, 2018 for which residents from Board Districts #2, #4, and #6 may file for candidacy. All applicants from the appropriate Board Districts will be qualified and may be interviewed by the Board appointed Nominating Committee. If you are a resident of either Board District #2, #4, or #6 and would like to apply, the statement of interest application is available below. Completed applications should be sent to IHCA sarah.h@ihcommunity.org.
Are you interested in applying for an IHCA Board position? Download Full Details >
Download the Board of Directors Statement of Interest form >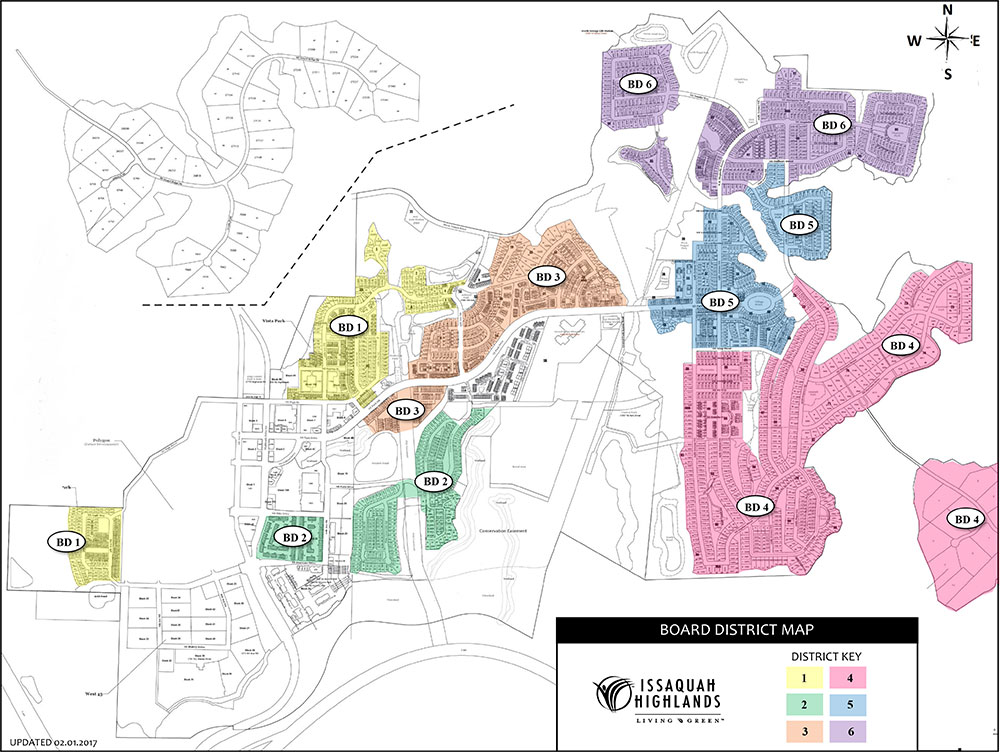 BOD Meeting Minutes
2018
2017
June 2017 (Annual Meeting Draft)
December 2017 — No Meeting
2016
June 2016 (Annual Meeting – Draft)
July 2016 — No Meeting
December 2016 — No Meeting