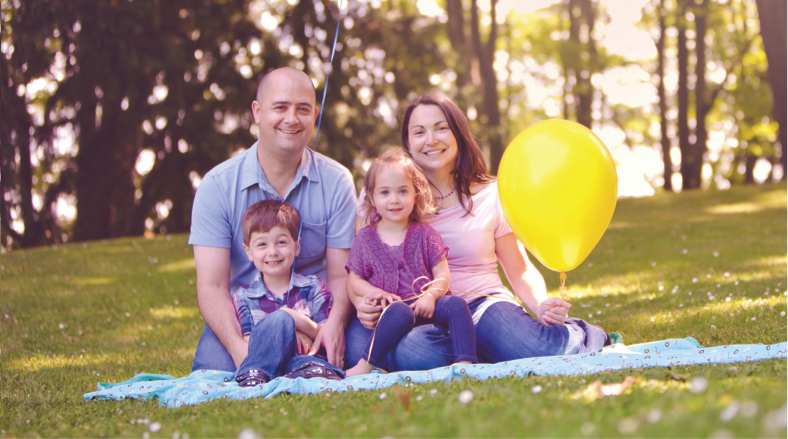 I have loved being part of this community since moving here almost ten years ago. After tiring of the Arizona heat, my husband Randy, and I decided Seattle sounded like a good change. We visited on a mission to find a house in the Greenlake area, but instead fell in love at first sight with Issaquah Highlands and immediately bought a home.
We got involved right away – I joined the Bunco and Book Clubs, and Randy became the voting member for our neighborhood. We grew vegetables in the first community garden. Before too long I began managing the book club and had made lots of friends in the neighborhood.
After having our first child, we moved from our condo to a house, but there was never any question we'd stay here in Issaquah Highlands. With kids in our family, we got involved with even more in the community, volunteering for Highlands Day and Green Halloween. I also help organize the annual egg hunt in Wisteria Park each year. I continue to co-manage the book club, which provides a much needed night out each month.
Volunteering has always been an important part of my life, and I've been grateful to be able to plan different charity events here with the help of the Highlands Council. We've organized packages to send to the troops, Eastside Baby Corner drives, and my most recent project is chairing the Endeavour Elementary PTSA Gala Auction at Blakely Hall.
I am passionate about helping new parents with the adjustment to parenthood and finding family balance, so I love leading PEPS (Program for Early Parent Support) programs around the neighborhood and a monthly "While You Are Waiting" session for new and expecting parents at Blakely Hall.  This is also a great opportunity for me to share with new parents all that our neighborhood has to offer for families.
I have always believed in the saying "It takes a village." I'm happy to call Issaquah Highlands my village, a place where neighbors become friends and friends are like family.