The Issaquah Highlands Community Fund (IHCF) is a newly formed 501(c)3 community foundation created to support and enhance educational, environmental, and cultural opportunities consistent with the community-building goals of Highlands Council.
The board of directors is comprised of residents and business leaders and is responsible for the nonprofit's overall governance. Officers handle day-to-day administrative and operational functions. Paid staff, including an executive director, may be hired in the future. To learn more about why and how the IHCF came to be, read this article from April 2021.
The IHCF Board of Directors is currently drafting a three-year strategic plan focused on funding public art and cultural events, civic leadership development, environmental sustainability, scholarships, and emergency hardship assistance in Issaquah Highlands.
Christy Garrard, Chair and President
A resident of Issaquah Highlands since 2007, Christy and her husband, Alex, live in the Dahlia Park neighborhood. As executive director of Highlands Council, Christy brings more than 10 years of community leadership experience to this newly-formed philanthropic organization established to do good work in Issaquah Highlands.
Allen Enebo, Vice President and Secretary
As treasurer for the Highlands Fiber Network (HFN) Board of Directors, Allen is the liaison between the two boards and will provide leadership over HFN's future contributions to the IHCF. Allen and his wife, Michelle, raised their family in Issaquah Highlands and currently reside in the Ashland Park neighborhood. Professionally, Allen is a healthcare technology interoperability solutions architect at Mindray.
Michele McFarland, Treasurer
Michele is the longest-serving community employee in Issaquah Highlands. She has managed all things financial for Highlands Council for 14 years as the organization's controller. IHCF will benefit from Michele's nonprofit expertise in its formational years, ensuring compliance with federal guidelines and establishing financial and board best practices. Michele and her husband, Steve, live in Sammamish.
Kimberly Kapustein
Kimberly is the president of the Highlands Council Board of Trustees and serves as a liaison between the respective boards. Kimberly was recently awarded Issaquah Highlands' highest honor, the Community Builder Award, for her longtime volunteer leadership. She is a marketing and events professional for Zetron. Kimberly and her husband, Howard, live in the Dahlia Park neighborhood.
Srini Anandakumar
Srini is the branch manager and vice president of Homestreet Bank in Grand Ridge Plaza since it opened in 2015. He has over 15 years of experience in banking and financial planning. Srini also serves on the Issaquah Chamber of Commerce Board of Directors. His commercial contacts will be an excellent resource for the philanthropic goals of this newly-formed nonprofit.
Lynne Varner
Lynne brings a wealth of nonprofit leadership and philanthropy experience to the IHCF. With a background in journalism, Lynne writes for The Washington Post and The Seattle Times. She is currently an associate vice chancellor for Washington State University and board chairman for Cascade Public Media. Lynne and her husband, Paul Hollie, live in the Magnolia Park neighborhood.
Teresa Cowan
Teresa and her husband, Tony, live on 24th Avenue NE and are longtime champions of all things Issaquah Highlands, volunteering their time and talents on community boards and committees, and featured in national media stories about our urban village. Teresa is an assistant principal for the Issaquah School District. IHCF will highly value Teresa's experience in the arts, green-living practices, and education.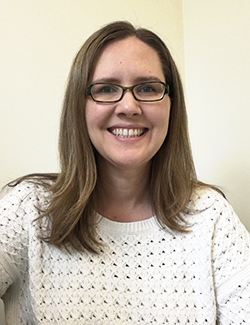 Chelsea Musick
Chelsea and her husband, Grant, live on 24th Avenue NE and have two children. She has been a dedicated volunteer with Highlands Council for many years. Chelsea writes for Connections, helps plan events, and serves on the Issaquah Highlands Cross-Cultural Committee. Professionally, Chelsea is a grants and contracts manager for the University of Washington. Her professional background and love for our community will guide the IHCF's philanthropic efforts.
Christy Garrard is the executive director of Highlands Council, chair and president of the IHCF, and a Dahlia Park resident.