Pictures with Santa!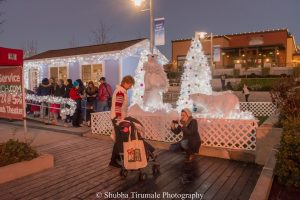 If photos with the Big Guy are on the top of your list, visit the Winter Wonderland at Grand Ridge Plaza November 26 through December 24.
Open seven days a week, this is a quieter, less stressful location. It's ideal for anyone who finds it hard waiting in line or doesn't want to be rushed..