Happy Birthday Highlands Day!
2018 Highlands Day Festival
Marking 20 Years as a community on Saturday, August 25th from noon – 4pm at Blakely Hall and Village Green Park with a birthday party themed festival!
Twenty years ago, the very first residents of this urban village moved into their brand new homes! Each year Highlands Day has a different theme. What better way to mark the milestone of our first homeowners than with a community birthday party?! On festival day, we will celebrate our community with birthday cake, party favors, live entertainment, food trucks, and plenty of games and attractions for all ages. We hope you'll come and celebrate with us!
Getting to the Festival
Location: Blakely Hall and Village Green Park, 2550 NE Park Drive, Issaquah WA 98029 (Get Directions)
Don't worry about finding parking or pushing that stroller up the hill. We'll have two FREE party trolleys to help you get to the party on time, thanks to the generous financial support of Shelter Holdings.
Trolley stops include:
Park Drive (in front of Regal Cinemas)
West Highlands Park
Discovery Drive at 10th Ave (between The Brownstones and Discovery Heights apartments)
Park Drive at 15th (in front of Wynhaven Apartments)
Grand Ridge Elementary
Dropping off/picking up at the festival entrance at Park Drive and 25th Ave
First trolley run: 11:30 AM
Last trolley run: 4:15 PM
Attention Issaquah Highlands residents: Don't be a party pooper! Please move your car from Park Drive (between 25th Ave NE and 30th Ave NE) by 7:00am on August 25 or your car will be towed off-site.
What to Wear
Come dressed to party! Bring your party hat and wear comfortable shoes so you'll be fit to party all festival long!
Residents: When you arrive at the festival, check in with one of our two ticket booths to receive a colorful name tag to wear during the festival. Colors will coordinate to the community district where you live. What better way to meet a new neighbor than when you see someone you don't know wearing the same color name tag as you! Introduce yourself!
What to Bring
Don't forget to bring money for activity tickets, food and shopping!
Credit cards accepted for activity tickets and bracelets. Other vendors may accept credit cards, but not guaranteed. There is no ATM on the festival venue.
Food & Drink
Arrive hungry! There's more than just cake at this birthday party. Don't miss this year's incredible food truck line-up, with delicious cuisine for every palette!
Ben & Jerry's
Big House BBQ
Dante's Inferno Dogs
GaiBox
Gemini Fish Too
Issaquah Ice Cream Trike
NaanSense
Tacos La Flaca
TCBY/Mrs. Fields
Zeek's Pizza
Rides & Games
Skip the line and get your activity bracelets now! 
Unlimited rides! $10/each or 3/$25. Stop by Blakely Hall (Get Directions), Monday – Friday, 9am – 4pm, to purchase. Cash, credit card or check accepted. Bracelets are not replaceable if lost or stolen. Non-refundable. 
You can also purchase activity tickets and bracelets from two ticket booths at the festival. Tickets are $1/each. Cash or credit card accepted. Tickets are not replaceable if lost or stolen. Non-refundable.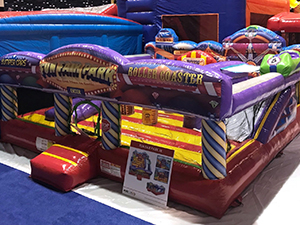 Fun Fair Park Jr.
Sponsored by Matt Jensen, The Agency
Cyclone Swing Chair Ride
Sponsored by Timberlake Church
Wrecking Ball
Sponsored by the Highlands Youth Advisory Board
Leaps N' Bounds
Sponsored by Harborstone Credit Union
Tubs of Fun
Sponsored by Eastridge Church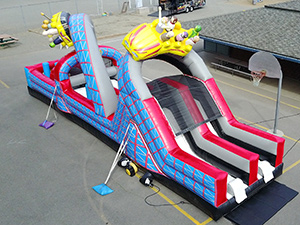 Wild One Jr.
Sponsored by Allegro Pediatrics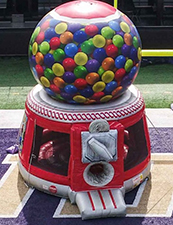 Gumball Bounce House
Sponsored by Candy Mâché
Kiddie Swings
Sponsored by Highlands Dentistry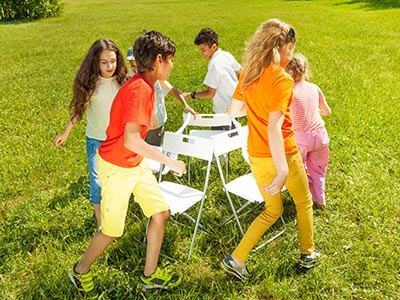 Musical Chairs with a Twist!
Games just for littles, teens and adults!
Birthday Cake Eating Contest
Sponsored by Safeway
Astounding Illusions!
Roving magician/comedian, Nate Jester
School of Rock, Issaquah
Rock out with our talented young rockstar musicians
Get Twisted!
Fun with balloon artists, Robin Ganstrom & Rich Waters
Pinata Party!
Take a crack at it, for littles, teens and adults!
Community Engagement
City of Issaquah Community Engagement Office
Tech
AT&T
Issaquah High School Robotics Team
Liberty High School Robotics Team
Arts
AM Wolf Piano
ArtEast
Downtown Issaquah Association
glassybaby
Churches
Eastridge Church
Missiongathering
Summit Life
Timberlake Church
Financial/Insurance
Atkinson Wealth Strategies
Durham & Bates Insurance
Edward Jones Investments
Harborstone Credit Union
HomeStreet Bank
Orca Insurance Agency
VOYA Financial
Fitness/Health
9Round
Allegro Pediatrics
Arena Sports
The Balanced Spine
Cobblestone Animal Hospital
Gunners Soccer Club
Highlands Dentistry
i9 Sports Association
Issaquah Fitness
Issaquah Highlands Dental Group
Issaquah Highlands Physical Therapy
Jet Gymnastics
MOSAIC Children's Therapy
Relay for Life
SpringFree Trampoline
Whole Health Chiropractic
YMCA of Sammamish
Education
Art of Problem Solving Academy
Eastside Academics School
Eastside Catholic School
Huntington Learning Center
French Immersion School
Girl Scouts of Western WA
Issaquah History Museums
Issaquah Schools Foundation
Library2Go
Manasanskrit
School of Rock
Sponge
St. Joseph Parish School
Toastmasters
Usborne Books
Food
Candy Mâché
Safeway
Smith Brothers Farms
Human Services
Eastside Baby Corner
Eastside Fire Rescue
Issaquah Citizen Corps/CERT
Issaquah Food Bank
Issaquah Police Department
Soup Ladies
Environmental
City of Issaquah Office of Sustainability
Friends of Issaquah Salmon Hatchery
Puget Sound Energy
Recology
Western Wildlife Outreach
Woodland Park Zoo
Services/Retail
Costco
Enchanted Traveler
EVO3 Marketing
The Grange
Inspired and Organized
Marlow's Fine Jewelery
Origami Owl
Waxing the City
Thank you, 2018 Highlands Day Sponsors!
Life of the Party Sponsors
Allstate Insurance, Polygon Homes