Calling All Super Heroes: Highlands Day 2016
Saturday, August 27th from Noon – 4pm at Blakely Hall and Village Green Park

---
 Here is what you need to know:
Park Drive Road Closure: We will close Park Drive between 25th Ave NE and 30th Ave NE at 7AM on Saturday, August 27th to finish festival set up. Cars still on the street in the venue area at 7AM will be towed at owner's expense. This section of Park Drive will reopen by 7pm.  #SPE16-00027
WHAT to Wear: Capes or no capes?! Your choice! Dress as your favorite Marvel hero or one you create yourself, whatever makes you feel like a super hero. Captain Underpants anyone?
HOW to Get There: Don't worry about finding parking! Hop on the FREE Trolley! This FREE trolley will run from 11:30am – 4:30pm with stops in front of Regal Cinema at Grand Ridge Plaza, West Highlands Park, Discovery Heights/The Brownstones, 15th Ave at Park Drive, and Grand Ridge Elementary.
WHEN to Arrive:  Live entertainment from the stage and lots of strolling super heroes start promptly at noon – don't miss a minute!  This 4-hour festival is packed with excitement!
WHAT to Bring: Bring cash or credit card to the festival; there is a ton of FREE stuff to see and do and there are ticketed activities as well. Ticketed activity prices vary. Tickets are $1 each or buy a $10 activity bracelet for unlimited 4-hours of fun! Concessions and vendor booths will also accept cash or credit cards. There is no ATM on the venue.
HOW to Arrive: HUNGRY! The festival starts at lunchtime and ends near dinner time.
---
LIVE ENTERTAINMENT at Highlands Day!
Highlands Council continues the tradition of bringing LIVE performances to the annual summer Highlands Day Festival and this year is going to be EPIC!
SAM FOSTER SINGS
Issaquah Highlands own TEEN SENSATION will open the Highlands Day festival from the main stage inside Village
Green Park at noon sharp! Sam Foster is a 17-year-old singer/songwriter. Music has been an integral part of his life for as long as he can remember; from piano lessons in kindergarten to developing as a singer in middle school. He began songwriting in middle school and released his debut EP with a live concert at Blakely Hall in 2014. Since then, he has developed a sound that is rooted in blues and soul while teaching himself to play guitar. Recently he has performed at such venues as the Moore Theatre and the Paramount. Expressing himself through his music is his passion and release in life.
"I've lived in this community since I was in 2nd grade, and growing up musically here has been amazing. I started by taking piano lessons at that age, progressed through school performances and voice lessons, and finally began to develop as a performer; and all throughout this process, the Highlands community as a whole has been hugely supportive of me. For example, Mark Mullett has let me perform regularly at Zeek's pizza and the Highlands Council has given me many opportunities to perform at Blakely Hall. I'm glad that now, through this opportunity to perform at Highlands Day, I will be able to share my passion with many more people that belong to this supportive community."
ANIMATE OBJECTS AMAZE

Award-winning entertainers, Animate Objects has produced eclectic performances in over 50 cities, nationally and internationally since 2006.
Don't miss the Super Hero aerial shows 25 feet in the air on the main stage in Village Green Park! See Cat Woman and Bat Girl battle it out on aerial silks! Be WOWED by Wonder Woman's contortionist abilities! And the Green Lantern will leave you dizzy from his cube spinning skills!
Wander the venue and spot more Super Hero talent! The Joker mime! The tallest Spiderman you have EVER SEEN! Acro-duo performances by Captain America and his side kick, and the creepy Poison Ivy!! You will be mesmerized by the Green Lantern's juggling skills and Wonder Woman's bending ability!
IRON MAN ARMORS UP!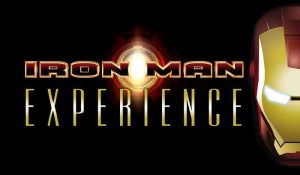 The Rivers Edge Church will bring stories of heroism and faith to life inside the Iron Man Experience located on the Blakely Hall Patio Stage. Enter a raffle to win a visit from Iron Man at your next birthday party!
LIVE PERFORMANCES
Noon – Sam Foster and his band on the Main Stage
1:00pm – The Iron Man Experience on the Blakely Hall Patio Stage
1:30pm – Super Hero Aerial Show on the Main Stage
2:00pm – The Iron Man Experience on the Blakely Hall Patio Stage
2:30pm – Safeway Super Hero Sandwich Making Contest from the Main Stage
3:00pm – Super Hero Aerial Show on the Main Stage
3:30pm – The Iron Man Experience on the Blakely Hall Patio Stage
FUN WITH FRED GRANADOS
We welcome back the area's most beloved Emcee and DJ, Fred Granados again this year! This will be Fred's FOURTH Highlands Day Festival!
  "For the last 10 years, Fred Granados has been one of the most active emcees in the nation, performing an average of 100 events per year. He is one of the Northwest's most coveted auctioneers at charity events for both schools and non-profit organizations, as well as being a perennial favorite to host awards ceremonies and national meetings." FredGranados.com