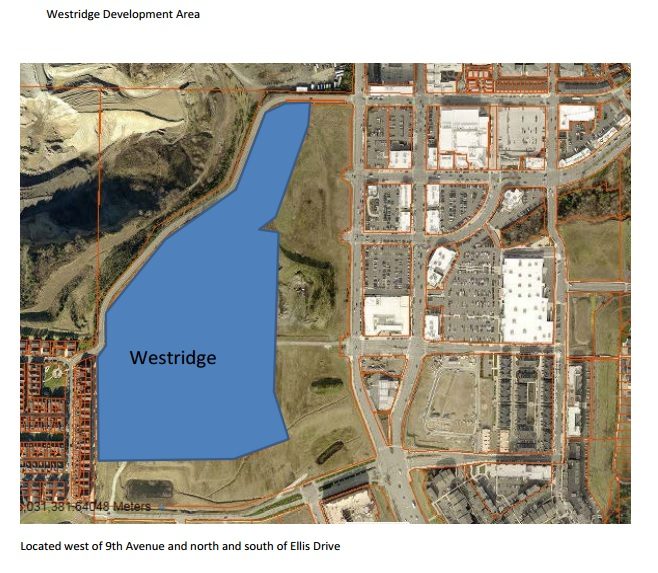 By Nina Milligan, Highlands Council, Connections News Editor
In a surprise move at the Issaquah City Council regular meeting on June 19, 2017, the Council took a developer's proposal, provided as either/or options, and drafted instead (on the fly) a new proposal, combining the two options. After eight months of negotiations with Polygon Northwest Homes, the City has agreed to draft a Development Agreement for additional housing and affordable housing in Issaquah Highlands. The Council vote was 4-2.
Last fall, Polygon Northwest Homes approached the City to complete the process that began years before of applying 100 Transfer of Development Rights to property they own west of 9th Avenue NE in Issaquah Highlands.  This means 100 additional homes in Issaquah Highlands (IH) above current "entitlement".
Such a proposal required an amendment to the IH Development Agreement and City Council approval. Development Agreements, by definition, allow a city to negotiate with a developer an exchange of benefits, the developer responsible for bringing public benefit to their proposal.
From the beginning, the public benefit in this proposal was going to be affordable housing. In June 19th's either/or proposals,
Polygon offered either:
Option 1: To build 38 additional housing units affordable to those earning 80, 100, 120% AMI* (Area Median Income) plus one group home for Life Enrichment Options (LEO) in Westridge North in exchange for adding 100 TDRS to Westridge North, and ownership of Tract D to develop 11 market rate homes.
OR
Option 2: To build 10 additional units as affordable to those earning up to 60% of AMI* in Westridge North, in exchange for allowing the 100 TDRs to be developed there (Tract D was not included in this option).
*100% AMI for a family of four in King County is $96K.
*60% of AMI for a family of four in King County is $57K (teacher's average pay in the district) 
Public Hearing
The public hearing on this matter began on January 17th and had been continued through June 19th, providing numerous opportunities for the public to weigh in. Residents voiced concerns similar to those of the Council. On June 19th, Julie Adamek, Highlands resident of Lauren Heights (affordable rental housing) proclaimed, "I would love to buy a house [in Issaquah Highlands]. I would love to see more at 60% [AMI]." Adamek works for the Issaquah School District as an aide and explained that even teachers can't afford to buy houses in Issaquah Highlands.
Connie Marsh, resident of Squak Mountain, cautioned that if the City gives Tract D to the developer at no charge, "We have to get more affordable housing, and at lower rates."
"The pot is not sweet enough yet. It's close…" measured Marsh.
Nick Abdelnour, Director Land Acquisition & Entitlement for Polygon, took the opportunity to characterize their dealings with the City saying, "We have tried to put our best foot forward."
For more public hearing comments, and the City Council discussion, see ICTV video archives and past Highlands-authored articles on this topic.
Council Deliberations
Mayor Butler closed the six-month public hearing at 9:38pm on June 19th, turning the work on this proposal back to the City Council. Councilmember Paul Winterstein moved to approve the Option 1 followed by the amendment presented by Councilmember Bill Ramos that suggested the Council consider combining proposals, asking the developer to provide 38 affordable housing units, plus 1 LEO house, plus the 10 additional affordable housing units, in exchange for the 100 TDRs and Tract D.
When asked whether he thought the developer would accept such a proposal, Keith Niven, Director of Development Services, looked to Abdelnour in the second row of the audience for an answer. Niven responded yes and that "getting a conclusion is what they want tonight."
Council discussion battled between how much affordable housing is enough, and should the City be giving away property valued at $1.65M (Tract D) to any developer when there is policy in place that already requires any addition of housing units (aka "up zone") to include 10-30% affordable housing.
Ultimately votes were taken, 4-2 in favor of the amended motion (adding all features of the proposals together) with Councilmembers Pauly and Goodman dissenting.
The Bottom Line:
Polygon will build 342 homes in Westridge North:
193 already "entitled" for market rate development
100 market rate townhomes and single family
10 townhomes at 60% AMI
38 condominiums at 80/100/120% AMI
1 group home for LEO
City of Issaquah provides:
Tract D (1.1 acres with estimated value $1.65M)
Entitlement for 11 market rate homes on Tract D
To read background information and previous City Council decisions in this matter, start HERE>>
To see definition of terms and this topic in the context of all ongoing land development, see the webpage Development in the Highlands.