Once Upon a Highlands Day
2017 Highlands Day Festival
Highlands Council hopes your festival experience was filled with magic and a happily-ever-after. Thank you to all who attended and participated – we can't wait until next year!
Our Sponsors:
Thank you to our 2017 festival sponsors!
Getting to the Festival
Location: Blakely Hall and Village Green Park, 2550 NE Park Drive, Issaquah WA 98029
Don't worry about where to park your car or noble steed. Get to the venue on the Shelter Holdings or 425 Magazine Trolleys with stops at:
Grand Ridge Plaza (at Regal Cinemas)
West Highlands Park (at High Street & 4th)
Discovery Heights at the Brownstones (at 10th & Discovery)
15th & Park Drive (at traffic light)
Grand Ridge Elementary
Festival Entrance (25th Ave NE & Park Drive)
First trolley run: 11:30 AM
Last trolley run: 4:15 PM
Attention Issaquah Highlands residents: Please move your car from Park Drive (between 25th Ave NE and 30th Ave NE) by 7am or an evil witch or wizard tow-truck will move it for you.
What to Wear
Come dressed as your favorite fairy tale or literary character as we celebrate our diverse, magical kingdom!
What to Bring
Don't forget to bring money for activity tickets, food and shopping!
Food & Drink
Arrive hungry! Fuel your bravery for your next quest from an array of awesome food trucks, including:
Ben & Jerry's
Follow your nose to the Big House BBQ trailer, a fully functional mobile kitchen with a 900 lb. smoker, creating the absolute best Memphis-style BBQ including ribs, turkey legs and BBQ sandwiches with prices ranging from $9 to $12.
Cheese Wizards
CitySurf Seattle/Chef Jason Stoneburner
Veg-Wich
Save room for ice cream! Our own Ben Armlin, THE Issaquah Ice Cream Trike guy, has been partying with our community at neighborhood pop-up parties all summer long. It would not be Highlands Day without that blue bike full of frosty treats!
Ezell's Famous Chicken
Need a caffiene fix? Come in for a "$2 for any 12 oz. iced coffee" Highlands Day special. Don't miss the sweet treats!
Stop by for a slice or cool off with an adult beverage on the patio to watch the Highlands Day action.
Rides & Games
Be brave and choose your quest wisely. There's plenty of climbing, jumping, spinning and racing on the many adventure-packed festival attractions. All rides located in Village Green park. 
Skip the line and get your activity bracelets now! 
Unlimited rides! $10/each or 3/$25. Stop by Blakely Hall (Get Directions), Monday – Friday, 9am – 4pm, to purchase. Cash, credit card or check accepted. Bracelets are not replaceable if lost or stolen. Non-refundable.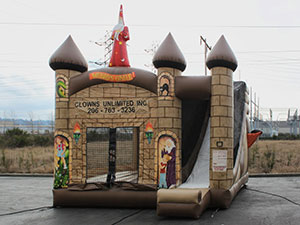 Castle Bounce House
Ages 5 & under | 1 ticket
Sponsored by Harborstone Credit Union
Ferris Wheel
2 tickets
Sponsored by Candy Mâché
Archery
2 tickets
Sponsored by Eastridge Church
Boulder Dash
2 tickets
Sponsored by The HY Board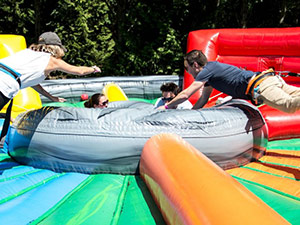 Hippo Chow Down
2 tickets
Sponsored by I-90 Community Church
Pony Rides
Ages 2+ (90 lb. weight limit) | 3 tickets
Sponsored by Allegro Pediatrics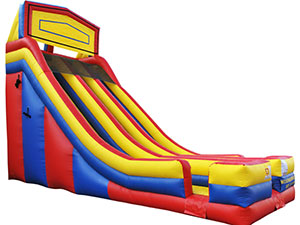 Dual Lane Slide
1 ticket
Sponsored by Timberlake Church
Pirates Revenge
Must be 42″ tall | 2 tickets
Sponsored by Highlands Dentistry
Live Entertainment
Don't miss the mystical music and theatrics live from our TWO stages. And be on the lookout for a cast of fanciful characters roaming throughout our festival kingdom.
Main Stage
12:00 – 12:40pm: Village Theatre 2017-18 Showcase
1:00 – 1:15pm: Fairy Tale Feats Stage Show
2:00 – 2:30pm: Safeway Very Berry Pie Eating Contest
3:00 – 3:15pm: Fairy Tale Feats Stage Show
Village Green Park Stage
12:30 – 1:30pm: Wild Thyme Band
1:30 – 2:15pm: School of Rock
2:30 – 3:00pm: 3 Ring School of Circus Art
3:20 – 4:00pm: School of Rock
artEast Demos @ Blakely Hall
12:00 – 4:00pm: Live Sketching by Artist Karen Dedrickson
Animate Objects
Alice in Wonderland-themed roving entertainment
Village Theatre presents
Into the Woods
Cast performance from the upcoming production + help grow our wishing tree
Wild Thyme
Traditional American and Irish music for the whole family
School of Rock, Issaquah
Rock out with our talented  young musicians
3 Ring School of Circus Art
Learn how to be a court jester
Live Sketching
Watch artist Karen Dedrickson make her inky magic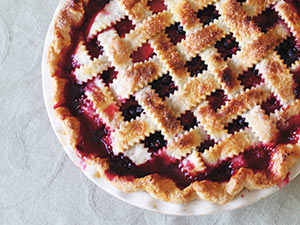 VERY Berry Pie Eating Contest
Sponsored by Safeway
Get Involved!
Thank you for your interest in joining our band of merry men and women to make Once Upon a Highlands Day a dream come true!
For sponsorship and vendor opportunities, please contact Christy Garrard, Executive Director at Highlands Council, at 425-507-1110 or by email.
For more information about volunteering at this year's event, please contact Christy Garrard, 425-507-1110 or by email.