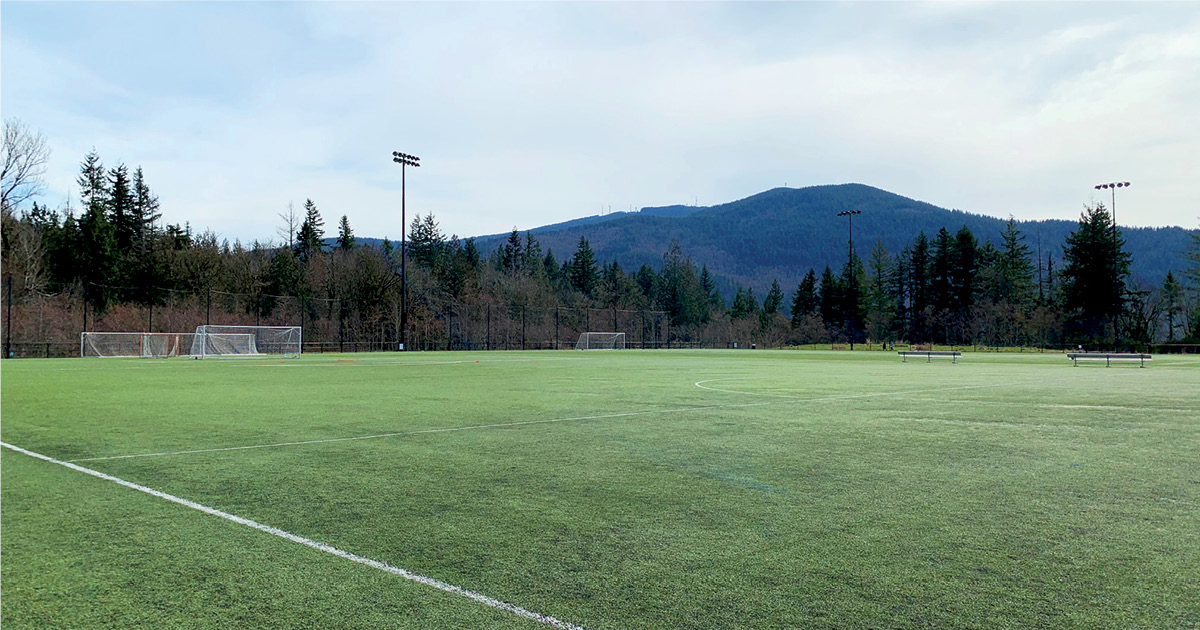 The Central Park Pad #3 turf replacement project will start June 4 and continue through mid-August. It is a lifecycle maintenance project that resembles removing and replacing the carpet in a home. At Pad #3, contractors will remove the old artificial turf carpet and infill, and install a new artificial turf carpet, pad, and infill (an organic cork and sand mix).
Over the course of the project, there will be up to 20 semi-trucks accessing Central Park. The lower half of the Central Park Pad #3 parking lot will be blocked off with construction fencing to protect the contractor's laydown area, equipment, and other project materials. Other areas around Pad #3 will be closed as part of this work, including the lower portion of the Pad #3 parking lot, the walking trail around the field, the restroom, the storage containers, and the connector trail that leads from the Pad#3 parking lot to the BPA/Central Park-Falls Drive Trail. (See image of the closure area.)
The city of Issaquah recreation team has reassigned sports uses (scheduled and drop-in) to other fields during the construction timeframe.
The week of May 17, the city will post a project information banner at Central Park Pad #3 to notify park users of the upcoming project. Sports teams who reserve the field have also been notified of the project.
Project information can be found on the city's Central Park Pad #3 Turf Replacement Project web page.  If you have any questions, please email Jennifer Fink, park planner and project administrator, or call 425-837-3322.
Jennifer Fink is a park planner and project administrator in the city of Issaquah's Parks and Community Services Department.